It's there, done in one day, only vocal line is used, everything else is original. So, Nu:Tone - Broken (featuring Kyan) (Vospi remix) is available in the music section, and I really hope you'll enjoy that one.
If you're a DJ and would like to have the track in HQ, message me.
And don't forget to have a nice day. :)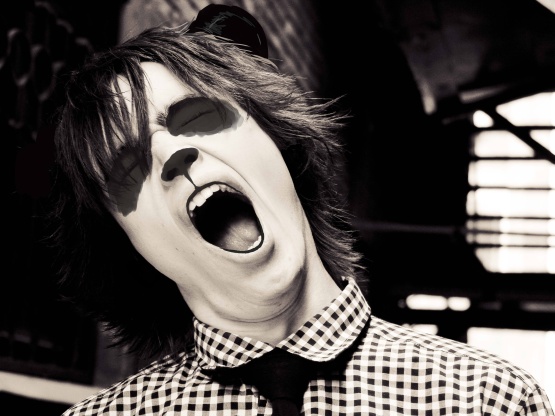 Dear Sasha, thank you for the art; dear Natalie, thank you for the photo.
I got new remix done. It's called Vospi and L.A.O.S. (ft. Uncle Jay) - Panda Style, and it awaits you in the music section, as usual.
Vospi and L.A.O.S. (ft. Uncle Jay) - Panda Style by vospi
So here it is. Once upon a time the label of my dream called Hospital got their a capella album released. They announced something like... uh... "feel free to use these samples, please. We have a competition; just do something creative, like mash it up with another record, or mix it, or make your owBUT I ALREADY KNEW THAT I WILL REMIX THAT IMMEDIATELY AS I WILL BE ABLE TO YES YES YES OF COURSE I WILL!!!!n tune, send us your works so we could pick up our favourites for the podcast and get you awarded with our sample pacI DON'T CARE A TINY BIT WHAT WILL YOU GIVE ME CUZ I WANT TO HIT THE PODCAST CUZ ALL MY MATES ARE ALREADY THERE AND I JUST WANT TO REACH THOSE TONY COLMAN UK EARS OKAAAY YEAAH!!!ks, so good luck mates."
That's how it was.
So... do you think me and Panda have a tiny bit of chance? :)
[VOSP005] Vospi - NAPAD!!
The first track of the Napad series was created for the local Pump It Up championship opening ceremony, and suddenly that turned into a kind of custom. So, new Napad track appeared every time we held a new tournament, and Napad 04 ended to be the opening song of Russian Pump Festival '2009! Today, all these tracks are revealed.
The archive also includes a comic strip which is special for NAPAD!! release.
Tracklist:
01. Vospi - Napad
02. Vospi - Napad (remix 01)
03. Vospi - Napad (remix 02)
04. Vospi - Napad (remix 03) feat. Chidora
05. Vospi - Napad (remix 04) feat. BEMAFIA
Credits. Arrangement and lyrics by Vospi. Featuring: Chidora (3, 4); bu_nya, Rimu, Dino (4). Performing artists: Vlad, Max-rnd, 555tut, Calipso, Chidora, bu_nya, Rimu, Vospi. Mixing, mastering, design: Vospi. Produced at Vospi Powered, 2010.
Running to and from on the imaginary streets... you just cannot catch your dream, sinking in it every night. You even know the name of your dream, but you're not able to touch it through years and years.
But one fine day you open the new door.
And you start to play a new game.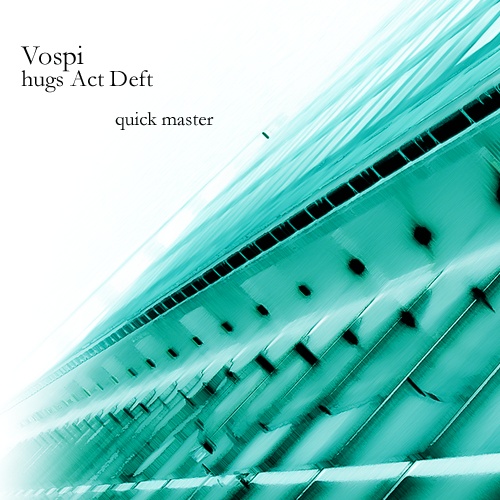 Vospi hugs Act Deft - Quick Master
mp3 192kpbs; 02:22; remix; 3,27 Mb
I am so happy — it seems that I've worked it out.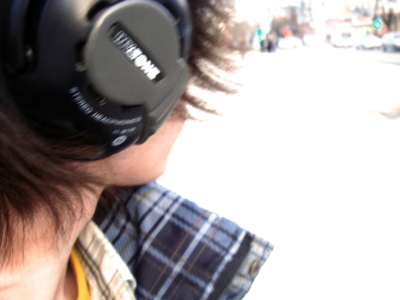 As requested, I'd like to present all my dnb-related tracks released by now in one place.  Top 5 are the best ones, as for me. Please (!) do not forget that my music selection is not limited to drum and bass. :) Also, keep in mind that if you want 320kbps version of any track, just contact me; we can work it out, I'll be glad to take your requests. This list doesn't include the tracks from minialbum STOLEN because it's not officially released yet.
(+
version)
(unsigned demo)
Vospi - Love Maths (feat. Leila)
Vospi - Lisitsa Kradyotsa
Vospi - Tender Pink Story
Vospi - Sun Son Sunday Orange Mix
(demo)
Vospi tortures Des-ROW - deathkenkai
(really old one!)
signed tracks:
Vospi - Too Fast To Age (buy full)
Vospi - Too Fast To Age love VIP version (buy full)

Vospi - Kind Words (feat. Leila)
(beloved cut!
buy full
)
Cheers you party people!
upd.: haaahahah, welcome to Russia! :) a bit funny but thanks guys xD
Okay, huge site update! First of all, you should check out new video posted on Vospi's Youtube channel. It's piano version of a Snow Stream song performed live back at 2006 — quite an old one but I hope it's still enjoyable. Secondary, I'm proud to present new music sections to you! Not only that covers section was updated but two new groups are added now! Acoustic/live clips section provides live versions of the songs recorded here and there, and Vospi remixed section, according to its title, contains Vospi's tunes remixed by someone. Send your remixes if you have ones, and I'd be glad to post the best ones on the page. Any other feedbacks are also appreciated, thank you for it! By the way, _1313 is doing a very good job on the new page engine and design, so expect some changes, news and BIG bemani-related release soon!