[VOSP005] Vospi - NAPAD!!
The first track of the Napad series was created for the local Pump It Up championship opening ceremony, and suddenly that turned into a kind of custom. So, new Napad track appeared every time we held a new tournament, and Napad 04 ended to be the opening song of Russian Pump Festival '2009! Today, all these tracks are revealed.
The archive also includes a comic strip which is special for NAPAD!! release.
Tracklist:
01. Vospi - Napad
02. Vospi - Napad (remix 01)
03. Vospi - Napad (remix 02)
04. Vospi - Napad (remix 03) feat. Chidora
05. Vospi - Napad (remix 04) feat. BEMAFIA
Credits. Arrangement and lyrics by Vospi. Featuring: Chidora (3, 4); bu_nya, Rimu, Dino (4). Performing artists: Vlad, Max-rnd, 555tut, Calipso, Chidora, bu_nya, Rimu, Vospi. Mixing, mastering, design: Vospi. Produced at Vospi Powered, 2010.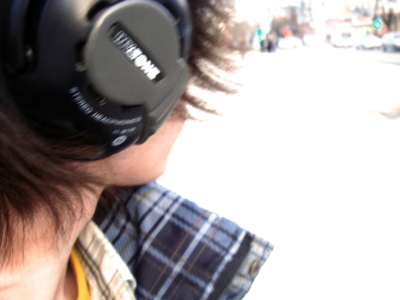 As requested, I'd like to present all my dnb-related tracks released by now in one place.  Top 5 are the best ones, as for me. Please (!) do not forget that my music selection is not limited to drum and bass. :) Also, keep in mind that if you want 320kbps version of any track, just contact me; we can work it out, I'll be glad to take your requests. This list doesn't include the tracks from minialbum STOLEN because it's not officially released yet.
(+
version)
(unsigned demo)
Vospi - Love Maths (feat. Leila)
Vospi - Lisitsa Kradyotsa
Vospi - Tender Pink Story
Vospi - Sun Son Sunday Orange Mix
(demo)
Vospi tortures Des-ROW - deathkenkai
(really old one!)
signed tracks:
Vospi - Too Fast To Age (buy full)
Vospi - Too Fast To Age love VIP version (buy full)

Vospi - Kind Words (feat. Leila)
(beloved cut!
buy full
)
Cheers you party people!
upd.: haaahahah, welcome to Russia! :) a bit funny but thanks guys xD
First of all, I have to announce that two of my dnb tracks (Too fast To Age and its remix called love VIP version) are released on digital label Liquid Brilliants and are available to buy at Juno and other places you prefer. Please check things-to-buy section for more info.
Secondary, I'd like to show you the way to a new file that just appeared in the mixes section —
vospi's live at fukken exclusive radio 26-27.11.09
— and leave a big shout to Chidora for recording this. I hope that the set is enjoyable and I promise to practice more.
tracklist:
Brookes Brothers And Furlonge - Drifter
Vospi - Bass Through! (+ Frou Frou - Let Go)
Vospi - Serotonin
Vospi - Nervous
Ross D - Highway Patrol
Vospi - Too Fast To Age (love VIP version)
Danny Byrd vs Brookes Brothers - Paperchase
xxdbxx - Cherokee
Sota Fujimori - Electrorgasm
Vospi - roboposition!!