As you may know, I've got Maslo licensed for use in PIU Pro2 game.
The following post concerns people who actually play this game, as I do.
(Hit "Continue reading" in the lower right corner.)
OK, now that's a shame!
I always thought that Pump step editing team needs some new members invasion, at least in the terms of syncing. Still, I can't believe my eyes. :) God, let me in, I'll fix EVERYTHING they got wrong in that machine! :)

BUT! NO MATTER WHAT! We're in PUMP IT UP now. And that's for real. And that is great.
Thanks EVERYONE for supporting this. It's great you like the song! Finally it made its way to the audience through all these years, and I'm happy, too. Honestly, I'd like to participate more in the life of PIU, I got skills and ideas, but... But even if it's the last time I had a chance — you know, it's a great thing to feel. Thanks Andamiro, thanks Fun In Motion staff (you do know that I mean you! and you! and you! great stepcharts! slick banner! rock solid sync! and your politeness! is something that I won't forget) and... thank you who sang this melody along, even if it happened once in your life.
Extra links:
S16 stepchart Vospi - Smells like a Chocolate (Fiesta EX)
D17 stepchart Vospi - Smells like a Chocolate (Fiesta EX)
my Youtube videos
and my music.
Say HOLA, party people!!
[VOSP005] Vospi - NAPAD!!
The first track of the Napad series was created for the local Pump It Up championship opening ceremony, and suddenly that turned into a kind of custom. So, new Napad track appeared every time we held a new tournament, and Napad 04 ended to be the opening song of Russian Pump Festival '2009! Today, all these tracks are revealed.
The archive also includes a comic strip which is special for NAPAD!! release.
Tracklist:
01. Vospi - Napad
02. Vospi - Napad (remix 01)
03. Vospi - Napad (remix 02)
04. Vospi - Napad (remix 03) feat. Chidora
05. Vospi - Napad (remix 04) feat. BEMAFIA
Credits. Arrangement and lyrics by Vospi. Featuring: Chidora (3, 4); bu_nya, Rimu, Dino (4). Performing artists: Vlad, Max-rnd, 555tut, Calipso, Chidora, bu_nya, Rimu, Vospi. Mixing, mastering, design: Vospi. Produced at Vospi Powered, 2010.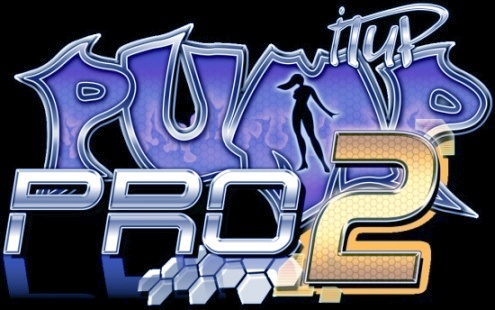 Attention to all Pump It Up fans! :)
Here comes special promomix for Pump It Up Pro 2 game. It includes several tracks from the game + some extras from me, all mixed up together. Listen to it or download and PLEASE comment if you want this mix to make it to the actual arcade game tracklist!
Vospi - PIU Pro 2 mixed by -vospi.com-

(mp3)
(1) New live mixes available. They're recorded off shoutcast stream. Tracklists on request; bring it on dance lovers! And don't forget to try to catch Fukken Exclusive Radio online here at vospi.com.
mixed by Vospi - live at fukken exclusive radio 06.04.10
mixed by Vospi - live at fukken exclusive radio 10.04.10
(2) Acoustic cover that involves my voice and guitar skills. Russian language, heh :)
Hope you'll enjoy this.
Splean covered by Vospi - Анимешная Майская
(3) Let's pump it up! Watch me trying to beat Banzai course on PIU Pro. (*cough*uckin*cough*)