Mixed by Vospi - A Hurried Life. This is drumnbass-n-breaks mashup I did live in studio using Ableton Live. No post-editing, just felt like I might press record and come up with something. Please enjoy! :)
download mixed by Vospi - A Hurried Life // 39:46 // 91 MB // live DJ set
Few notes to add.
(1) This is the 1st time I've recorded my own live set myself, so I tried and set up all processing units as good as it could be and tried to avoid any further processing. In other words, you hear what I've heard while recording. I'm a bit proud about this.
(2) My own general opinion about DJing is: I want music to sound interesting, I don't want to be able to play vynil or whatever; I don't want to show other deejays that I'm cool enough to ignore songs' keys (HEY! all music actually consists of NOTES! how can you ignore the fact that everything you mix just doesn't sound good together???) After all, I'm not a DJ and never claimed to be. So yes, almost every track here is mixed in key, so in order to archieve it I pitch them back and forth and don't feel uncomfortable about it. I don't care that you might think that Pendulum, Spor or Noisia are poppish or overplayed — I play them because they create music, not beats or goddamn worthless tunes, the word I personally hated after joining dnb community. I also don't feel stupid about the feeling that this mix is "undanceable". I do believe that someone will share the passion I have. Bring it on!
I always wanted to express my view of DJing, so I had a chance. Thank you for reading :)
Please enjoy the work!
--v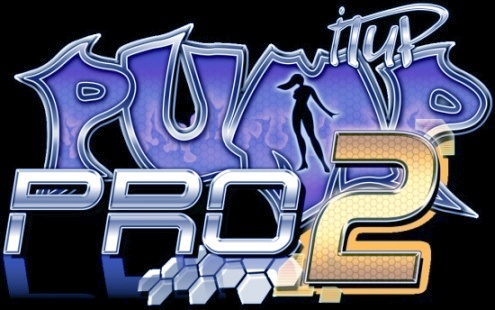 Attention to all Pump It Up fans! :)
Here comes special promomix for Pump It Up Pro 2 game. It includes several tracks from the game + some extras from me, all mixed up together. Listen to it or download and PLEASE comment if you want this mix to make it to the actual arcade game tracklist!
Vospi - PIU Pro 2 mixed by -vospi.com-

(mp3)
(1) New live mixes available. They're recorded off shoutcast stream. Tracklists on request; bring it on dance lovers! And don't forget to try to catch Fukken Exclusive Radio online here at vospi.com.
mixed by Vospi - live at fukken exclusive radio 06.04.10
mixed by Vospi - live at fukken exclusive radio 10.04.10
(2) Acoustic cover that involves my voice and guitar skills. Russian language, heh :)
Hope you'll enjoy this.
Splean covered by Vospi - Анимешная Майская
(3) Let's pump it up! Watch me trying to beat Banzai course on PIU Pro. (*cough*uckin*cough*)
First of all, I have to announce that two of my dnb tracks (Too fast To Age and its remix called love VIP version) are released on digital label Liquid Brilliants and are available to buy at Juno and other places you prefer. Please check things-to-buy section for more info.
Secondary, I'd like to show you the way to a new file that just appeared in the mixes section —
vospi's live at fukken exclusive radio 26-27.11.09
— and leave a big shout to Chidora for recording this. I hope that the set is enjoyable and I promise to practice more.
tracklist:
Brookes Brothers And Furlonge - Drifter
Vospi - Bass Through! (+ Frou Frou - Let Go)
Vospi - Serotonin
Vospi - Nervous
Ross D - Highway Patrol
Vospi - Too Fast To Age (love VIP version)
Danny Byrd vs Brookes Brothers - Paperchase
xxdbxx - Cherokee
Sota Fujimori - Electrorgasm
Vospi - roboposition!!
New mixes section added and filled with hot stuff. There you can get some info about Vivabemani series and other mixes produced by Vospi. As usual, full length downloads are available, too.