Let me speak from my heart, huh? :)
And also something I'd like to hear more of. Michael's lyrics and harmonies. I've played a piano here and did some mixing/restoration job.
The whole story is in my Facebook post.

Michael Rybak feat. Vospi - So Real
Thank you for being here.
Now it's available for free download.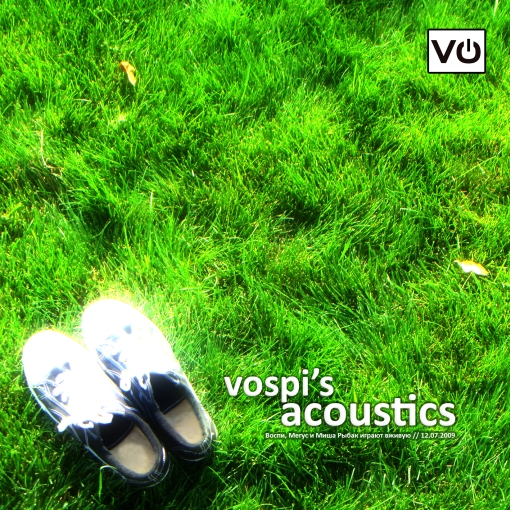 [VOSP004] vospi's acoustics
Vospi, Michael Rybak and Megus live in Rostov-on-Don, 12.07.2009. We're doing Vospi's tracks guitar+vocal style acoustics covers, talking a bit and having massive snatch of fun on this recording. This Vospi Powered release is still available on CD (last copies left I think), but now it's released there, free to download.
Tracklist (translated, asterisks * are linking to original tracks (just for fun)):
01 - (spectators are taking their seats)
02 - not quite presents
03 - lisitsa kradyotsa
04 - (three friends)
05 - золотой космонавт
06 - lonely pretender
07 - (cheers to Moscow)
08 - bass through!
09 - чудесный план
10 - (note from auditorium)
11 - smells like a chocolate
12 - snow stream
13 - sweet tornado
14 - (good bye!)
15 - nya-nya-nya
16 - -140
ENJOY! :)
Credits. Arrangement by: Vospi, Megus, Michael Rybak. Lyrics by: Vospi (5, 8, 12), Michael Rybak (12), A. Barto (9), Z. Ramazanova (16). Composed by: Vospi (2, 3, 5, 5, 8, 9, 11, 12, 13), Z. Ramazanova (16). Guitar, vocal: Vospi, Megus, Michael Rybak. Mixing, mastering, design: Vospi. Additional sound and auditorium recording: Alex Lapshin, Sapphire. Produced at Vospi Powered, 2009.
Note: This release is free. Still if you'd like to see more Vospi Powered releases, you can (1) support artists by visiting their pages, (2) support studio using Donate button in the right column of this site. Also, you can still order CDs — mail me. We need your help to keep going. Thanks.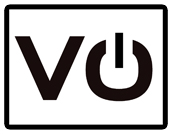 It was obvious for me that I will touch this precious song this or that way.
(and I hope that you're not tired of youtubes, not yet! ;))
I'm really glad that I had a chance to do it that way with Michael. This work means a lot for me.
Let Go (live covered by Vospi and Michael Rybak) as 320kbps mp3.
Now for some technical details. We recorded this at Michael's Rybak home studio in Kiev, Ukraine; everything was recorded simultaneously using Kawai electropiano (also routed by midi), M-Audio Nova condenser mic (for me) and some dynamic mic that I cannot recall now (for Michael). Of course I can see quite a bit of harshness in this performance but still I'm satisfied. I'd really like to improve myself to the level where me and my partner could reach harmony easily while performing live. So it's a bit of dream-came-true thing to me.
We really hope you enjoy it. Be sure to check the original track, too; it's gorgeous.
Comments prescreening is disabled now; you don't have to wait for your comment to be approved anymore. I thought it was a bit unfair of me, and now you're welcome to leave your brilliant test comment :) let discussion begin! Also, it's a bit hard to track all the comments — I found it out while travelling to Kiev, Ukraine. Here I was participating in Vospi's and Michael Rybak's Workshop live event being held during 2nd Ukraine Animation Festival.
Everything was very cozy; we sang and played our favourites for friends in a small hall full of nice sofas :) I believe you already can watch youtube for videos — more to come for sure due to Lapshinji. Thanks everyone for coming! Me and Michael were very happy to meet again in front of all of you.