I was asked about Leila, about who she is and why I even mention that pretty name. We had a nice discussion on Facebook, and it still goes on. While I'm here, I just wanted to say once again that Leila means very much to me, not as a musician and not as a friend but more like... happening. Something that happened to me.
This track was never shared before, though it's 3 years old. Please enjoy it, and all the mailing list subscribers will have a download by the end of month. There's no way I'm going to hide this music here anymore.
Finally we have some photos from wonderful and very special gig we (Leila, Megus and me) held at Tanibata-2010 anime festival.
Look forward for more info and video from the event :)
And now — continue reading to see other beautiful shots made by my dear friend f-fotograph.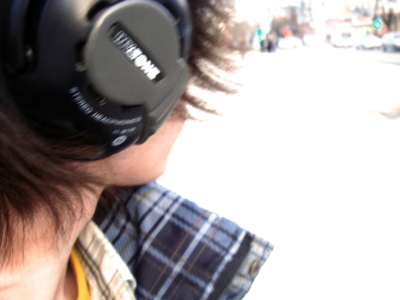 As requested, I'd like to present all my dnb-related tracks released by now in one place.  Top 5 are the best ones, as for me. Please (!) do not forget that my music selection is not limited to drum and bass. :) Also, keep in mind that if you want 320kbps version of any track, just contact me; we can work it out, I'll be glad to take your requests. This list doesn't include the tracks from minialbum STOLEN because it's not officially released yet.
(+
version)
(unsigned demo)
Vospi - Love Maths (feat. Leila)
Vospi - Lisitsa Kradyotsa
Vospi - Tender Pink Story
Vospi - Sun Son Sunday Orange Mix
(demo)
Vospi tortures Des-ROW - deathkenkai
(really old one!)
signed tracks:
Vospi - Too Fast To Age (buy full)
Vospi - Too Fast To Age love VIP version (buy full)

Vospi - Kind Words (feat. Leila)
(beloved cut!
buy full
)
Cheers you party people!
upd.: haaahahah, welcome to Russia! :) a bit funny but thanks guys xD
Okay, some dnb-teaser for you.
TAM Records resident ZyZ/Ruffen got my track Kind Words (feat. Leila) included in his podcast. This track is long, it features vocals performed by Leila and myself — for me it was prrrretty exctiting that it was played almost to the very ending. This blog features only
version of the track (that is BTW already signed to Respect Records and hopefully is coming out this year), so... if you want to check it out for free and give a peek at other russian soulful producers, you're welcome to
download SoulPunk Ru Part 3 podcast
.
And the mix is pretty neat and sweet. ;)