As you may know, I've got Maslo licensed for use in PIU Pro2 game.
The following post concerns people who actually play this game, as I do.
(Hit "Continue reading" in the lower right corner.)
Letting a lust to go over your mind is OK.
However, you should be careful.
...or it will wear you out.
---
Get new track called Excessive Sex from the music section. Please post your comments, and I hope the track is enjoyable for you.
Best regards, -Vospi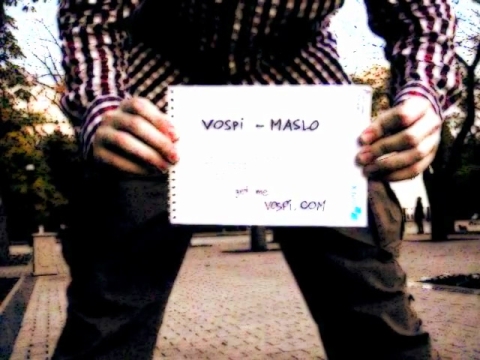 I'm constantly improving my production skills to sound more mature. :) This time I decided to rework my latest released track, Maslo, and I'm pretty satisfied with the results. You're welcome to download the new version — it's just the same link on the good old music page.
wanted to ask you a favor — if you are really interested in my music works and consider them interesting, please spread the word about this blog. I'd really like to put more effort into this project, and it would be pleasant to see you here again or among RSS subscribers. I would especially like to thank Noon who supports me all time, and it feels very encouraging.
Oh, and I've alsmot forgot.
If you want 320kbps version, just contact me.
Vospi - Maslo

<<< download me!
Yeah, I finally got this track done and ready.
Funny promotional video for new house song. I'm really satisfied with synthwork here and getting into it deeper and deeper. We've enjoyed making this, hope you will, too!