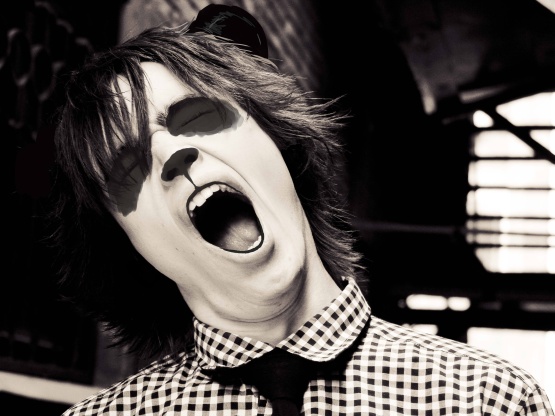 Dear Sasha, thank you for the art; dear Natalie, thank you for the photo.
I got new remix done. It's called Vospi and L.A.O.S. (ft. Uncle Jay) - Panda Style, and it awaits you in the music section, as usual.
Vospi and L.A.O.S. (ft. Uncle Jay) - Panda Style by vospi
So here it is. Once upon a time the label of my dream called Hospital got their a capella album released. They announced something like... uh... "feel free to use these samples, please. We have a competition; just do something creative, like mash it up with another record, or mix it, or make your owBUT I ALREADY KNEW THAT I WILL REMIX THAT IMMEDIATELY AS I WILL BE ABLE TO YES YES YES OF COURSE I WILL!!!!n tune, send us your works so we could pick up our favourites for the podcast and get you awarded with our sample pacI DON'T CARE A TINY BIT WHAT WILL YOU GIVE ME CUZ I WANT TO HIT THE PODCAST CUZ ALL MY MATES ARE ALREADY THERE AND I JUST WANT TO REACH THOSE TONY COLMAN UK EARS OKAAAY YEAAH!!!ks, so good luck mates."
That's how it was.
So... do you think me and Panda have a tiny bit of chance? :)